Day 1 highlights at San Diego Comic Con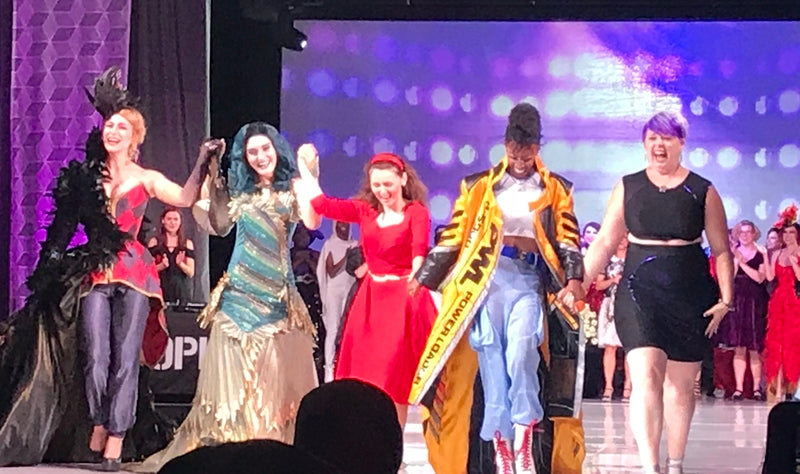 Day 1 of SDCC has been another record breaking day for us at Hero Within, and it's all thanks to you guys! Thank you for all of the support so far and here's to the rest of San Diego Comic Con!
DC Comics
Some of the DC Entertainment team were signing today at the DC booth, and the queues were insane! Fans got a change to meet the likes of Jim Lee and Geoff Johns, which is a once in a lifetime opportunity!
The Krypton presence at SDCC has been great so far! They have sponsored the shuttle buses to and from the con for maximum outreach and it has definitely been working!
After the DC Universe streaming service was announced a few months back, today we finally got to see the pricing plan. Fans of DC can sign up for exclusive TV Shows, Films, Collectibles, and Comic Books for either $79.99 annually OR $7.99 per month. If you sign up at SDCC, you will also receive an exclusive limited edition t-shirt!
Not only that, but the Teen Titans trailer dropped this morning. Ok, I'm definitely excited, what did you guys think?!
Marvel
The Funko stand is looking marvellous at SDCC this year, with a great big HULK from Thor Ragnarok!
One thing we did see though… Was the reveal of that mysterious vehicle at the Marvel stand! And It's an Iron Man Hyundai Car! It is fantastic! It has so many fine details and it is awesome! It's a Kona Iron Man Edition SUV, and production is scheduled to start in December with its first release available in 2019. The price has not yet been released though!
We also got to see a glimpse of their latest release – Marvel Battle Lines. Marvel released a trailer to show off their upcoming card game which is due for release later this year. It is a collectible card game which is available on mobile, where you get yourself 12 character cards from Marvel's Heroes and Villains selection and play them with the goal of pushing your opponent's health to zero! This is the first time Marvel have introduced a card game as an app, and you can pre-register now to get an exclusive Doctor Strange card!
Her Universe Fashion Show
What a great night at the fifth anniversary of the Her Universe Fashion Show and SDCC! The night was filled with fantastic costumes, special guests and a great audience! The show offers a great opportunity for aspiring fashion designers and creators to give them a kick-start in their career.
Ashley Eckstein, the founder of Her Universe rocked the stage in a custom-made Nightmare Before Christmas dress. The dress was designed by Andrew MacLaine and was very creatively put together with 500 Jack Skellington Funko Pop heads!
Ashley then admitted she had made a mistake and wanted to introduce a model that was missed out during the first catwalks. As she requested the change to the music for something a little "Doctor Who", a hooded model sporting the famous coat began to walk the catwalk. As she reached the end of the runway she removed her hood… it was none other than Jodie Whittaker – The 13th Doctor! She killed the runway and expressed how important playing The Doctor is and what it means to finally stwitch up the gender for the character.
24 fantastic designers showcased their designs in an attempt to win the judges and the audience over for a chance to design the upcoming Marvel: Avengers 4 line for Her Universe and Box Lunch!
Here are our favourite looks of the night, and some even went on to win!
Cosplay
Ok, I underestimated how good the cosplay is here at SDCC! Wow, I am blown away! So many great costumes, so many fandoms, so many great pictures! Here's our favourite ones so far;
Doctor Strange;
Storm;
Diana & Queen Hippolyta;
Spider-Family
She-Ra: The Princess of Power
 Today, we have a packed line-up, so be sure to check out tomorrow mornings post to see what we were up to! 
Leave a comment
Comments will be approved before showing up.