Happy 5th Birthday?!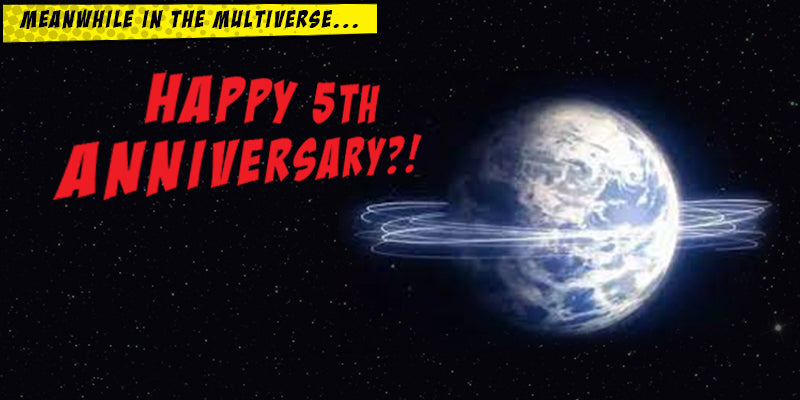 Hey Friends, Tony Kim here again. On the eve of Comic-Con @Home, I wanted to address an issue with our birthday. Earlier this month I posted a blog celebrating our 6th Anniversary. While still true, I wanted to clarify and make official our Hero Within anniversary. As posted in my 2015 personal blog, the birth date for Hero Within was 6 years ago. That's when the name, vision and the first prototype was formed. In my heart, that's when Hero Within began. However, it was't until 2016 that the company was formed and the website was launched. After much internal discussion, we decided to turn back time to recognize the actual start of the company and website going forward. Especially since that is when our journey with you began. Plus, since 2020 robbed us of a whole year, it would be a shame to not have a chance to properly celebrate our 5th birthday. So starting with Comic-Con @Home, we will be celebrating our 5th birthday with new Hero Within merch! As Comic-Con Exclusives, we will have new Hero Within branded items to kick off the celebration and additional items being released with each new con this year. In a couple of days, we'll reveal all of our new Comic-Con Exclusives to our Newsletter Subscribers first and give them a chance to buy first before we sell out. Sorry again for the confusion and we hope you will join in the party as we commemorate 5 years!
Tony B Kim
Owner of Hero Within
Leave a comment
Comments will be approved before showing up.