Lauren's Hero Story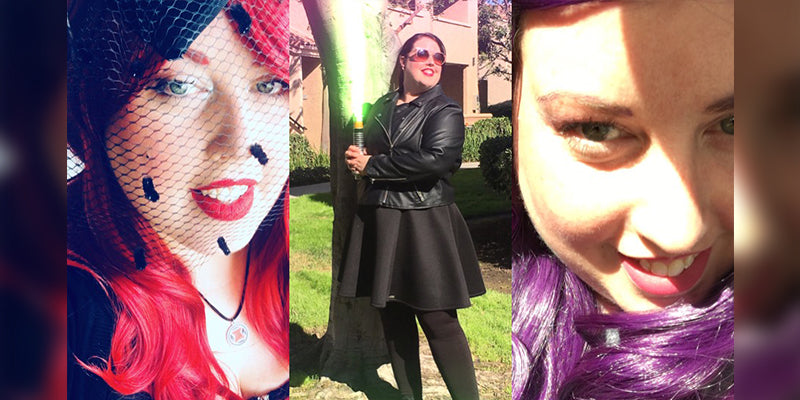 Besides being an accomplished geek writer, Lauren has been a long time supporter of Hero Within. We are excited to share her hero story!


What were your childhood heroes, fictional and in real life?
When I was growing up, a lot of musicians and actors were my heroes. I loved listening to bands like Nirvana, R.E.M., U2, No Doubt and watching actors like Drew Barrymore and Keanu Reeves. These singers and actors were heroes to me because they were so committed to their creative crafts. I remember seeing Gwen Stafani perform with No Doubt when I was a teenager. She was up there giving it her all and I was so inspired. She was part of the reason I pursued music in my teens and twenties and Drew Barrymore is why I pursued theater. For fictional characters, I loved Storm, Rogue, and Jean in the animated X-Men series. They were so strong, so bold, and so powerful. I used to pretend I was a mutant when playing with friends on the playground.


Who are your heroes in pop culture today?

Hands down Captain America. Chris Evans has brought to life such an amazing character in the Marvel Cinematic Universe. His version of Steve Rogers is humble, heroic, and so inspiring. I have loved watching his arc over the six Avengers and Captain America films. He has been on such an incredible journey. He carries the spirit of the greatest generation with him into the present to fight against so many different forms of oppression. I think we can learn a lot from Cap's commitment to always do what's right and to put his friends first.


What modern era of heroes inspired you?

The modern era of superheroes has completely changed my life. Because of the MCU and DCTV, I have been able to meet so many people who love superheroes as much as I do. I've been able to go to conventions like San Diego Comic Con and geek out with friends of The Flash and Agent Carter and the Marvel films. I've been able to podcast about these characters and start fan sites. I've even been able to turn my passion for superheroes into a career. So in a way, these heroes are inspiring me to go after my dreams, make friends, and hopefully bring some of their heroism into my daily life.


Leave a comment
Comments will be approved before showing up.