Lavender's Hero Story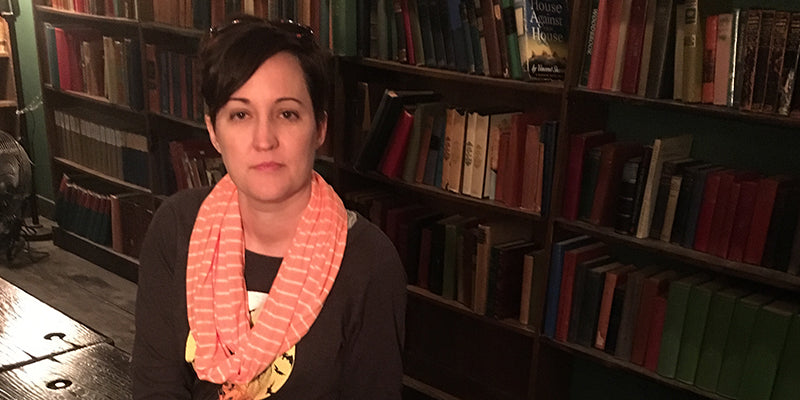 There is nothing more powerful than your origin story. Regardless of time, place or culture, the struggles and heroes of our early life shapes us as adults. That's why it's a value to us to acknowledge and celebrate the story of those a part of our Hero Within Family. Super fangirl and blog contributor, Lavender, shares his hero story with us:
Who were your childhood heroes, fictional and in real life and why?
My first heroes were the elves, dwarves, hobbits, wizards and other residents of Middle-Earth from J.R.R. Tolkien's Lord of the Rings series. My parents were fans and our house was filled with Tolkien art and memorabilia. My siblings and I learned the stories from the record version of the 1977 animated "Hobbit" movie.
I suppose my real-life heroes were my parents, whose house was filled with bookshelves and who encouraged us to love stories of good vs. evil, to enthusiastically embrace pop culture, and to be curious about the world around us. Other childhood heroes included Nancy Drew and the Hardy Boys (I wanted to be a junior detective!), Indiana Jones, and Marty McFly. I was raised on Christopher Reeve's Superman and Adam West's Batman.
Star Wars was a revelation for me and Leia, Luke, Han, and Obi-Wan would become the enduring heroes of my life. After I discovered Star Wars, filmmakers like George Lucas and Steven Spielberg became my creative role models. It's a shame there weren't many women in film for me to look up to, but I'm glad to see that probably won't be the case for this next generation of girls.
In your opinion, who do you think is the most important hero in pop culture today and why?
The most important heroes in pop culture at this moment are the heroes of Marvel's Black Panther movie. T'Challa, Nakia, Shuri, Okoye, and even Michael B. Jordan's charismatic villain – or antihero, depending on how you look at it – constitute a huge leap forward in terms of on-screen representation. This film was obviously a huge milestone for black moviegoers, but it also gives hope to anyone who may feel they don't see themselves in the hero stories of the past. Watching that movie with a theater audience was an intensely emotional shared experience like nothing I've ever felt before.
How has our modern era of heroes inspired, influenced, or changed you?
I'm incredibly inspired by the modern comic book heroes who have become a huge phenomenon in our society, to the point that a film like "The Avengers" will be seen by virtually everyone. I think from the way we've embraced these stories as humans, they must fill some kind of deep, primal need.
For me, Patty Jenkins' Wonder Woman film was a game changer. The movie debuted while I was still reeling from the results of the 2016 election. As a woman, I was feeling hopeless and demoralized. Seeing Gal Gadot as Diana and how Jenkins portrayed this superheroine as a three-dimensional, powerful representation of women renewed my passion for geek culture and convinced me I had a place there and something valuable to contribute.
The movie inspired me to start reading comic books after years of hesitation. It also prompted me to start my blog, No Man's Land, and it's been inspiring me ever since.
Thanks Lavender! You can read more from her at No Man's Land Blog. If you would like to share your story, contact us at Info@HeroWithinStory.com.
Leave a comment
Comments will be approved before showing up.