Our Big News!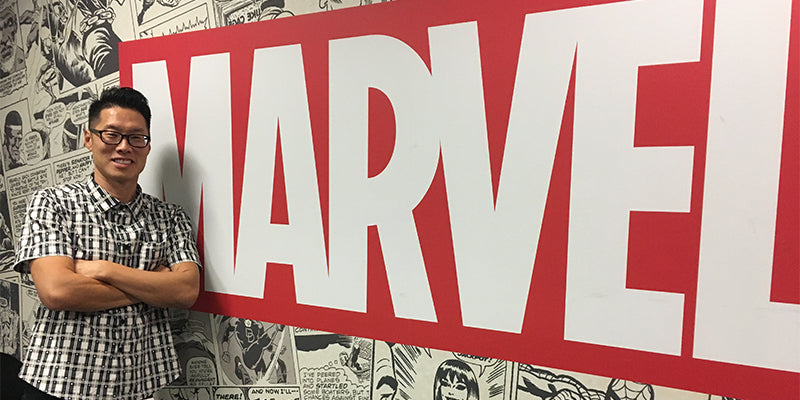 MARVELous!
Finally, we get to share what we've been working on for months! We are officially licensed with Marvel! That's right- Cap, Ironman, Black Panther, the Avengers and the whole gang will be joining our Hero Within line up! It's been an honor to work with DC for the past year and a half but we knew that in order to fulfill our vision to provide sophisticated heroic apparel for fans, we need to expand to the Marvel Universe. If you have been part of our family for a while, you probably noticed we haven't released a lot of new items lately. That's because we've been hard at work finalizing this deal and preparing to roll out an entire new Marvel Collection. We will continue our strong partnership with the amazing Warner Bros & DC Comics, but we will now offer pieces representing both Marvel Comics and Marvel Studios! This has been a dream come true for us and it has only been possible because of you. Your loyalty and patronage has enabled us to take this big step. Personally, to collaborate with Warner Bros has been one of my greatest joys in my life and now I can't believe we get do the same with Disney. Our team is excited and already hard at working hard to come up with new inspiring designs for the coming year. Soon you will start seeing concepts and before you know it, pre-orders will begin! It takes time so be patient with us. Besides just loving quality apparel, Hero Within exists to celebrate and honor heroes. Like with DC, we pledge to steward the Marvel characters with dignity and respect. You are the most amazing fans in the universe and you deserve the most amazing apparel in the universe. Thank you again and more to come... much more!

Tony B Kim
CEO & Founder
Comment below with what characters or styles you would like to be a part of our first Marvel Collection!
7 Responses
Leave a comment
Comments will be approved before showing up.