San Diego Comic-Con Recap!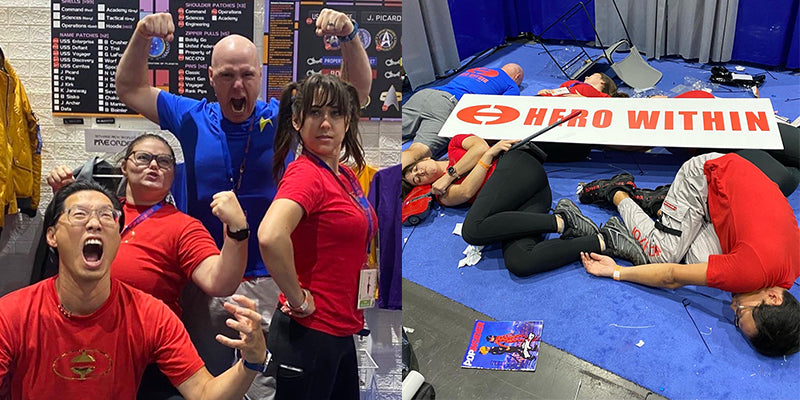 The above two photos perfectly capture the craziness of San Diego Comic-Con. We had an amazing show and it turned out to be one of our most profitable ones ever. Focusing on just Star Trek, we created an interactive shopping experience where fans could create their own custom Comic-Con Exclusive. It was a big hit and our booth was busier than 10-Forward on a Saturday night. Customers were allowed to pick out their favorite jacket design/color then added patches, pulls and pins. It was so much fun to discuss Star Trek for 5 days and we couldn't think of a better way to spend it. By the end of our show, we sold out of many items. Check out the pics below to get an idea of fun. Our plan is to post more details about Exclusives at the end of August so stay tuned!
Leave a comment
Comments will be approved before showing up.