WonderCon Booth 2009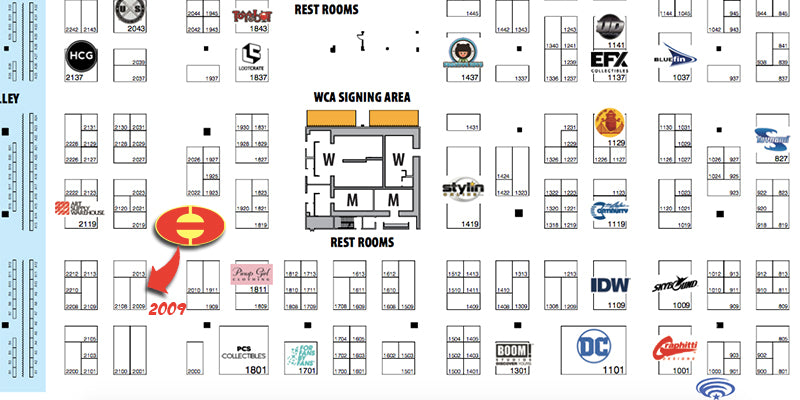 WonderCon Anaheim is this weekend and we could not be more excited to see you! Last year, this show was one of our first cons. so it holds a special nerdy place in our hearts. However, this time, we are in a larger booth (2009) and offering lot more apparel options. A few highlights you need to know:
We'll be offering many 'Con Specials' that you can't get online. 

Twiiter Contest! First 6 fans each day to Tweet a selfie with our promo video playing in the DC Comics 

booth can claim awesome swag (toys & merch) in our booth. First 6 to come to our booth each day only. 

Our Instagram will be taking over by guest blogger, podcaster and nerd girl, @Savanna_Kiefer. Come to our booth and share your hero stories to be posted to Instagram!
Our founder will be hosting the "Fandom to Career: Making Your Wildest Dream Come True" Panel. Along with some amazing professional nerds, panelists will share about their journey into the industry and offer advice for those aspiring to pursue a new geek career. 
Leave a comment
Comments will be approved before showing up.