Heart Gallery Hero: Kylee, Kamdyn, & Kassidy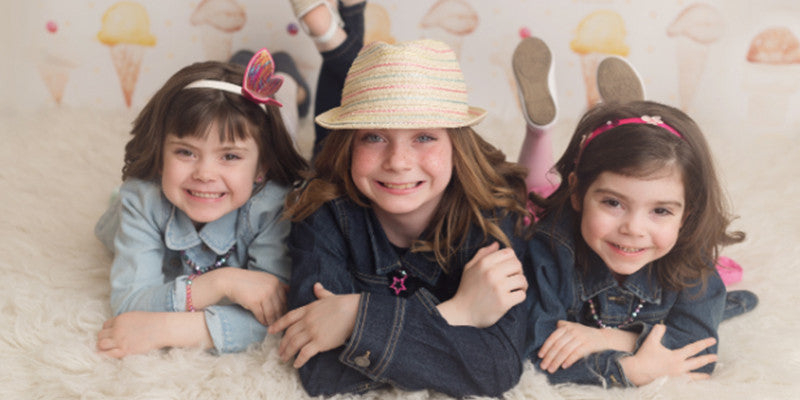 One of the reasons that Hero Within exists is to tell the heroic stories found within our community. Foster children is a special group we are intentionally advocating for and we hope our followers will do the same. There are over 400,000 children in foster care in the United States. Almost 100,000 need adoptive homes right now. About 25,000 age out of foster care every year, at age 18 without anyone, to live on their own, unprepared and unsupported. They are the true heroes in our world- but are in need of healthy and loving families. Today's Heart Gallery Heroes are Kylee, Kamdyn, & Kassidy:
These lovable sisters are full of energy and spirit! They all have a love for music and animals. Kylee is a competitive gymnast and cheerleader who takes advanced math and English classes. She is driven to be the best! She has lots of friends and a caring nature. Kylee loves to stay busy and enjoys any sport she plays. Middle sis Kamdyn dances ballet and tap and is a natural leader. She loves horses, frozen yogurt and The Little Mermaid soundtrack. She likes watching My Little Pony and Lalaloopsy, and she likes to talk. She is a proud lefty who is very good at writing her ABC's. Kassidy is always singing and loves to make people laugh with her wonderful imagination. Dancing, singing and taking care of her baby dolls make her the happiest. The girls are looking for a forever home to share. Kylee, Kamdyn & Kassidy's team is looking for a family with an approved home study who reside in ND, SD, & MN.
If you would like to consider adopting Carlie and Ryder, find out more info on their page at Heart Gallery of America.
The Heart Gallery is a traveling photographic and audio exhibit created to find forever families for children in foster care. The Heart Gallery of America is a collaborative project of over 80 Heart Galleries across the United States designed to increase the number of adoptive families for children needing homes in our community.
Leave a comment
Comments will be approved before showing up.