Heart Gallery Heroes: Tidayah, Shantae and Clarence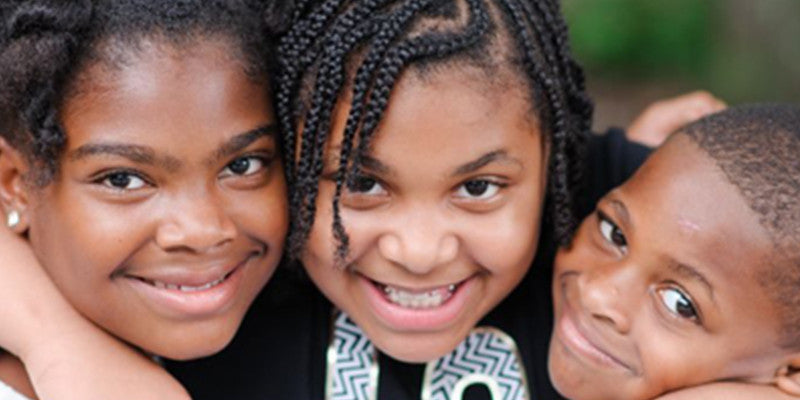 One of the reasons that Hero Within exists is to tell the heroic stories found within our community. Foster children is a special group we are intentionally advocating for and we hope our followers will do the same. There are over 400,000 children in foster care in the United States. Almost 100,000 need adoptive homes right now. About 25,000 age out of foster care every year, at age 18 without anyone, to live on their own, unprepared and unsupported. They are the true heroes in our world- but are in need of healthy and loving families. Our latest Heart Gallery Heroes are Tidayah, Shantae and Clarence:
Tidayah, Shantae and Clarence are a sibling group of three, each with their own big personality! This sibling group has a special love for one other, and it shows when watching them interact. Big sister Tidayah is protective of her younger siblings and wants to care for them at all times. When she feels safe to be a kid, she enjoys doing arts and crafts, hanging out with friends, and spending time with her family. Middle sister Shantae is a bright young woman who enjoys going to school. Her favorite classes are math and science! When these sisters get together, they love to play sports, go to the beach, and do gymnastics! The youngest and only boy, Clarence prefers to be called Charles. He has a funny sense of humor and he loves to be the center of attention! He loves his sisters and enjoys spending time with them. Clarence loves all sports and also enjoys playing Mario Cart on his Nintendo DS. These children need to be placed together in a forever home with a loving family that will show them consistency, love, and support to each of them
If you would like learn more about Tidayah, Shantae and Clarence, find out more info on their page at Heart Gallery of America.
The Heart Gallery is a traveling photographic and audio exhibit created to find forever families for children in foster care. The Heart Gallery of America is a collaborative project of over 80 Heart Galleries across the United States designed to increase the number of adoptive families for children needing homes in our community.
Leave a comment
Comments will be approved before showing up.